The York University Torch is truly the mother of all awards. Forget MVP, most improved, or division leader. The winner of the York Torch is the champion of all things intramural. And it's kind of a big deal.
But what is The Torch, really? Is it actually a torch?
Yeah, it's actually a torch! 
The Torch is awarded every year to the college who displays excellence in the Intramural sport program. That doesn't just mean that your college won a lot of games (although that certainly does help your college's chances) – it also means having a large number of students from your college showing up to intramural events, showing sportsmanship and integrity during events, and, of course, beating other colleges at as many intramural events as possible.
It is awarded based on a point system, with each college receiving a specific number of points per sporting event for participation and for how well they do. Ultimately, the winning college will have shown that they alone reign supreme in the intramural program (although I'm sure the runners-up may disagree), and they will be remembered as such for years to come through an engraved badge on the award.
Throughout the Torch's history, there have been a number of winners. Stong college however has long been the intramural powerhouse, winning the torch a staggering 27 times – more than any other college in our school's history. Six of those Torch victories have come in the last decade, with the most recent occurring last year.
Bethune college has the second most Torch wins – 8 in all – and has been the runner-up in the Torch race more than any other college.  Clearly they are still a force to be reckoned with, and with their last Torch win occurring just two years ago, one can be sure that they're still looking for another.
McLaughlin and Glendon college are tied for having the third most Torch wins – 3 apiece, oddly enough, and both have not won in over 20 years (Glendon's last Torch victory was in 1971)!
Calumet college and Founders college however are not far off of Mac and Glendon, having attained 2 and 1 torch victories respectively. Interestingly enough, Osgoode Hall law school ties founders college with a torch win of their own.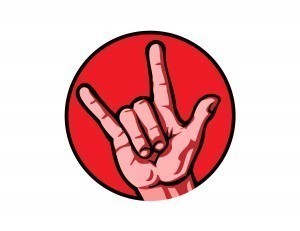 Vanier, Winters, and New college are the only three colleges to not be successful in winning the Torch in our school's history, however last year's participants in the intramural program from Vanier college were able to secure a victory in the Male sports division and attain the title of runner-up in the overall Torch race – a first for Vanier in Torch competition.
Want to see your college achieve the Torch title this year? Make sure to check out some of the intramurals this year – you could start by attending the rage dodgeball tournament happening friday night (however, be prepared for a beating if you're playing our RED Zone Team)!
~ Christopher Ford